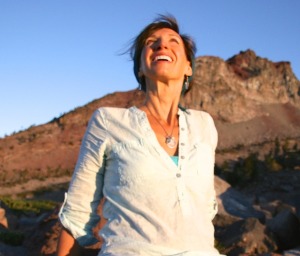 Sandra is a Wayshower, Ascension Guide and 5D Gatekeeper who serves the Light Intelligence of Source and the Shift in Consciousness on Gaia.
As an Interdimensional Liaison, Sandra assists awakened HUmans through writings focused on the Shift, a comprehensive Ascension Course and the Ascension Integration YouTube channel.
Services are focused on the expansion of consciousness and acceleration of the Ascension process. Sandra lives in Mount Shasta, California.
About Gatekeepers
Gatekeepers are in service to the Light. We open and maintain gates, which are like high-frequency portals, that link this dimension with the higher dimensions during the Shift in Consciousness.
Some Gatekeepers are called to consistently travel, some are assigned to a specific gate or gates. Gates open energetic passageways for the New Light frequencies to enter, revealing the experience of higher consciousness to HUmanity and the kingdoms. The gates to 5D/6D Gaia and the crystalline cities are where the pearly gate metaphor comes from in the bible; the gates themselves can be quite spectacular.
Gatekeepers themselves hold codes and sacred templates which enable Ascension frequencies to pass through into this plane of existence. We serve as conduits for the New Light, and typically serve a unique role for a passage during the Shift, or an area of the planet. We hold these gates to Heaven open, bridging the worlds and merging Heaven and Earth just as planned.
Most Gatekeepers have an initiation or confirmation at some point to provide clarity for our mission. It is a role that continues to expand; we open to receive what is needed and what our consciousness can handle along the way.
Gratitude Donations

My mission operates on collective support. I do not advertise, lecture or do workshops. If you find this work helpful to your journey, please support New Paradigm endeavors by making a donation.
Contact Sandra HERE
A Good Introduction to Sandra's Work: