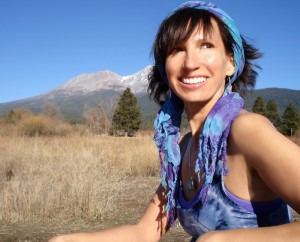 Sandra is a Wayshower, Ascension Guide and 5D Gatekeeper who serves the Light Intelligence of Love, Gaia and Source.
As a Clairaudient and Claircognizant Interdimensional Liaison, Sandra assists awakened HUmans through articles focused on the Shift, a comprehensive Ascension Course and the Ascension Integration YouTube channel.
Services are focused on the expansion of consciousness and acceleration of the Ascension process. Sandra lives in Mount Shasta, California.
About the writing
Sandra's earlier works were precognitive metaphors for what we are experiencing right now; a massive shift in consciousness. Her first book entitled The Creator State studies the connection between creativity and Quantum Physics. It explores utilizing creative energy to create positive change in the world. The "Creator State" is the state of consciousness a person attains when they are connected to their true self as a Creator being. We embody this Creator State during the Ascension process.
Gratitude Donations

If you find this work helpful to your journey, please support New Paradigm endeavors by making a donation.