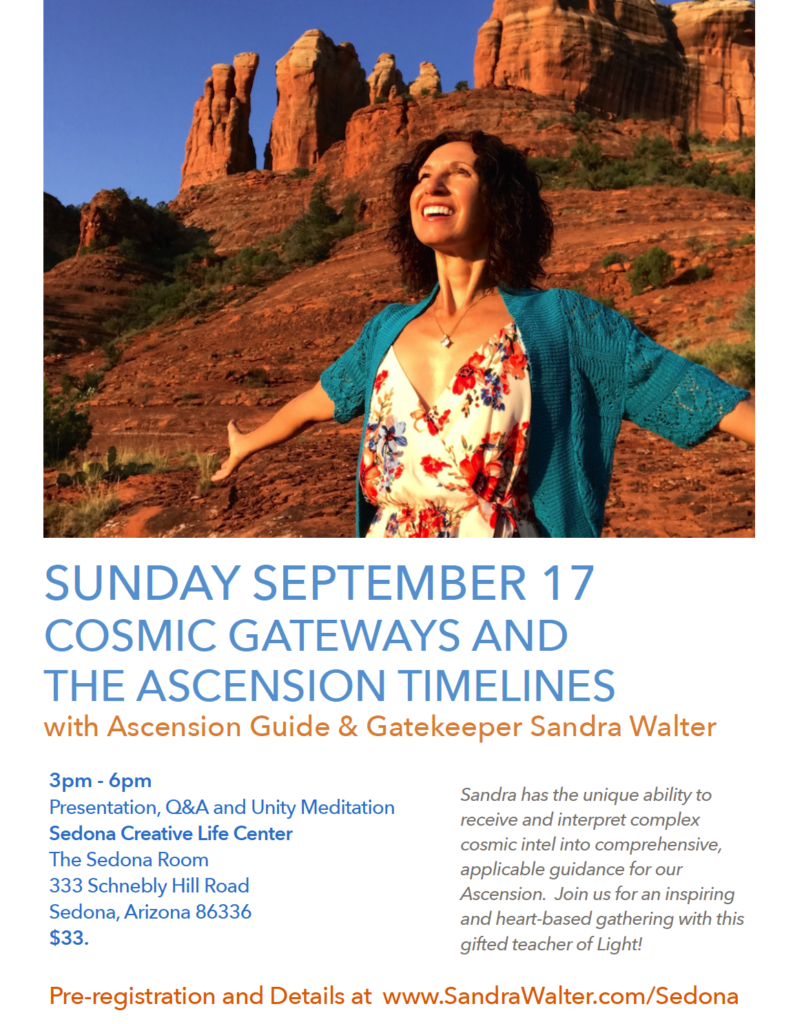 Thank you to everyone who attended ~ What a beautiful connection of Divine BEings! Many codes and DNA upgrades were exchanged; be sure to integrate properly and meditate on the material shared. Crystals on the altar received upgrades as well; meditate with them.
We will reconnect at Cathedral rock at SUNset on Tuesday for the New Moon and opening of the Equinox Gateway. All welcome, bring a headlamp or flashlight for the hike back.
For those who owed payment at the door, please make a donation on the donation page at sandrawalter.com/donations
New to Sandra's work? Read more HERE
Global Unity Meditation information HERE
Sign up on any page of this site for the weekly articles and Newsletter.